China's Dual Command at Sea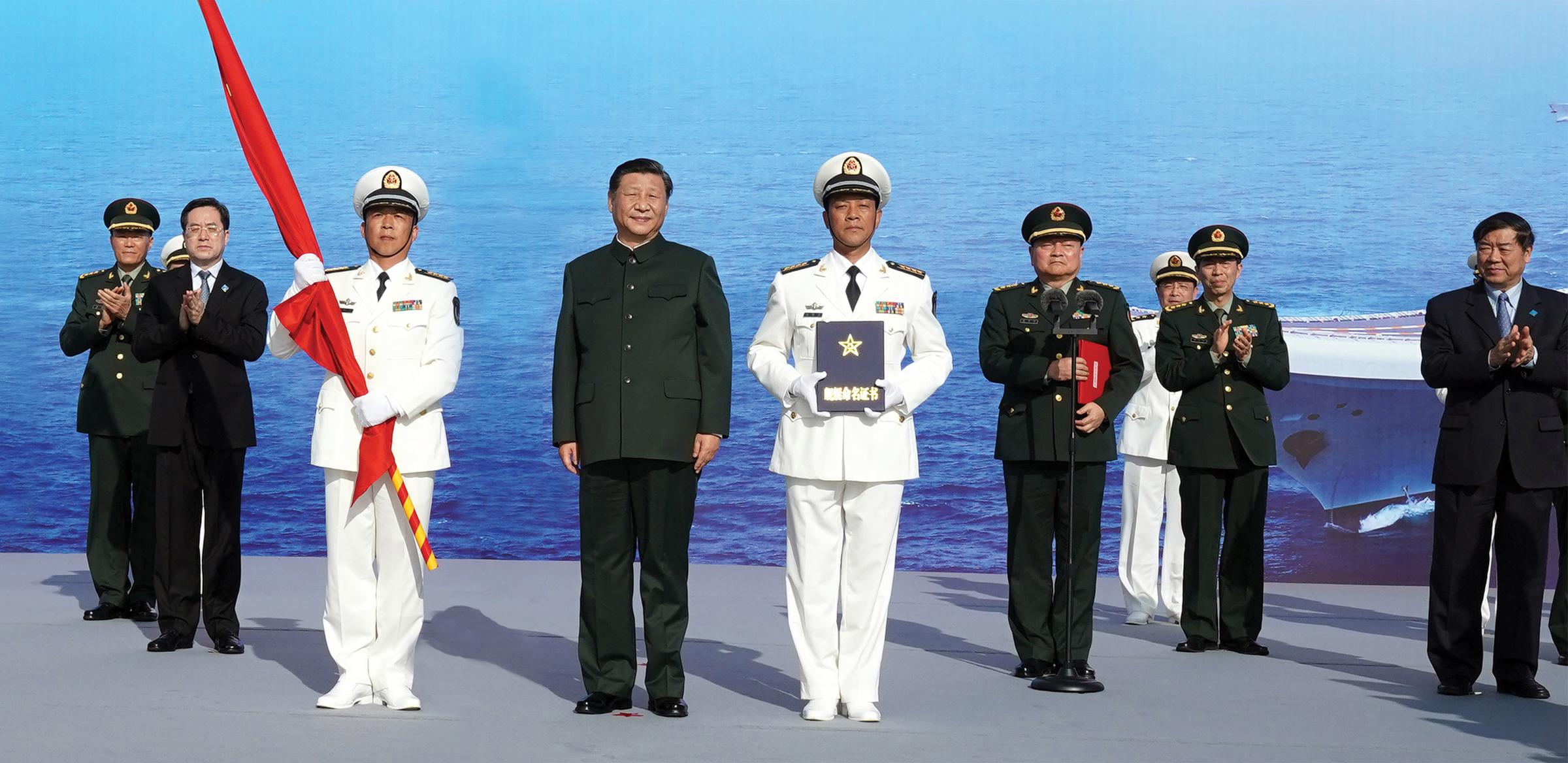 On Chinese warships, a military commander and political commissar serve side by side to achieve both military and political objectives. By Captain Jeff W. Benson, U.S. Navy, and Zi Yang. March 2021 Proceedings "Copyright U.S. Naval Institute Proceedings. Reprinted with permission."
In recent years, the U.S. Navy has been dealing with challenges to high-seas and freedom-of-navigation rights from China. In 2018, the Chinese destroyer Lanzhou nearly collided with the USS Decatur (DDG-73) during her freedom-of-navigation transit of the South China Sea. But this was not an isolated incident. The People's Liberation Army Navy (PLAN) has created other tense situations by following and manoeuvring against U.S. warships operating in the East and South China Seas.
If the U.S. Navy is to continue operating with maximum effectiveness in carrying out its rights on the seas, it must have a deeper understanding of the PLAN's tactical planning and decision-making. Unlike the U.S. Navy, the PLAN has political commissars assigned to its ships and submarines—their role in naval operations carefully veiled.
Duties of the Political Commissar
From PLAN headquarters to individual naval vessels, the political commissar works side by side with the military commander. Both officers strive to achieve military and political objectives set forth by the Chinese Communist Party (CCP). While these officers have distinct responsibilities, their duties are inevitably linked. Whether leading at the highest levels of the Central Military Commission (CMC) or on board Chinese naval vessels, commissars are conducting political work that strengthens the party's leadership of the navy.
The PLA's "three principles of political work" are "officers and soldiers as one, military and people as one, and breaking up enemy forces."1 In other words, the goal of PLA political work is to build a highly disciplined force with strong esprit de corps that dedicates itself to improving the people's livelihoods and that can bring about the disintegration of enemy ranks. According to the PLA's political work regulations, duties of political commissars can be summed up in five clusters:
1.Party building and officer/enlisted management. Build the party's standing among service members. Ensure the party has a strong presence in the lives of service members. Recruit, recommend, train, educate, and supervise party members. Monitor instances of malfeasance. Assist Communist Youth League organizations in the PLA. 2. Propaganda and indoctrination. Propagate the party's latest policies, organize policy study sessions, promote officially approved values to service members (i.e., patriotism, nationalism, and Marxism-Leninism's Chinese variants), and ensure the party leaders' political ideology is known and respected in the barracks. Monitor and shape opinion among service members. 3. Shaping military lifestyle. Organize cultural and sporting events, administer science and culture education, receive feedback from representatives of service members, and ensure service members' benefits are promptly delivered. Provide mental health services. 4. Peacetime security. Maintain good relations with the local populace near bases. Conduct research on adversaries. Perform counterintelligence and operations security tasks and counter enemy psychological operations. Conduct research on political work. 5. Wartime political work. Join the military commander in executing operations, rally the troops, and mobilize militia and the local population. Maintain wartime order, care for the wounded and dead and their family members, cultivate fighting spirit, execute legal, public opinion, and psychological warfare, and advance disintegration of enemy ranks. Cosign orders with the military commander.
"to read the full article click here China's Dual Command at Sea
"Copyright U.S. Naval Institute Proceedings. Reprinted with permission."