Vernon Parker Oration 1 June 2021 – Sharks in the Moat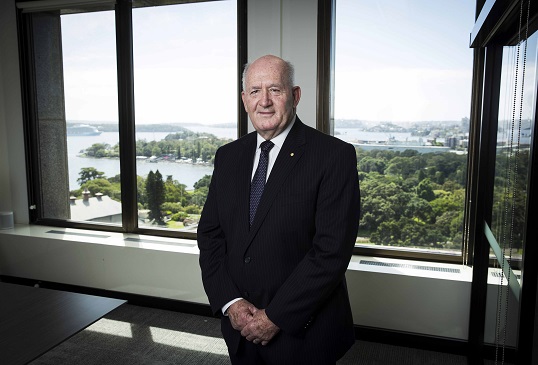 The Australian Naval Institute is pleased to announce that General the Honourable Sir Peter Cosgrove AK AC(Mil) CVO MC (Retd) has kindly agreed to deliver the 2021 Vernon Parker Oration.
Entitled Sharks in the Moat: A Landsman's View of our Maritime Security Environment, it will be delivered on at the ANI annual dinner on Tuesday, 1 June 2021, 6.15pm for 7.00pm. Hotel Realm. 18 National Circuit, Barton ACT 2600.
Born into an Army family, Peter Cosgrove attended Waverley College in Sydney before graduating from the Royal Military College Duntroon in 1968. He was deployed in Malaysia and Vietnam, served as Commander of INTERFET in East Timor prior promotion to Chief of Army and later Chief of the Australian Defence Force. He retired from the ADF in 2005. He served as Governor-General from 2014 until June 2019. Sir Peter was appointed a Commander of the Royal Victorian Order by Her Majesty the Queen in August 2019.
In retirement, he remains involved with defence, health and other charitable organisations. In January 2020 Sir Peter accepted the voluntary role as chairman of the Business Council of Australia's Community Rebuilding Initiative in response to the 2019/20 bushfires, leading a group of eminent business and community leaders to work with government and the community in the rebuilding process.
Please make a note of the revised date in your diary. Bookings will be open in the near future and will be advised through the ANI Newsletter and website. Bookings will close on 25 May 2021.