NWOA 2021 Annual Sydney Lunch
Update 16 September 2021.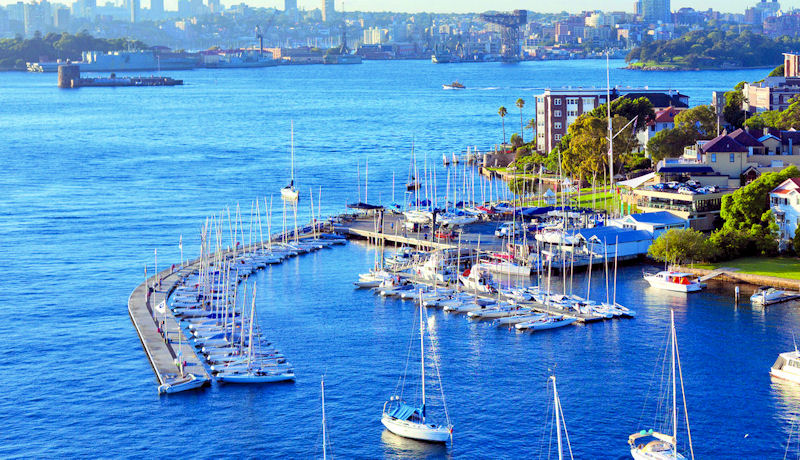 In recent weeks the Committee has been grappling with the issue of whether COVID 19 restrictions will prevent the holding of the 2021 Annual Sydney lunch at the Royal Sydney Yacht Squadron, currently scheduled for Friday 29 October at 12.30pm. As previously advised, the Fleet Commander, RADM Mark Hammond has agreed to be the Guest of Honour and Speaker. It is also intended the latest Honour Board (details to be advised separately) will be presented to HMAS WATSON at the lunch.
As things stand, the NSW Government has announced the current lockdown of the Greater Sydney area will be lifted once community vaccination rates reach 70%. On current trends, this should occur mid-October with restrictions to be lifted on the following Monday after the threshold is reached.
Discussions with the Royal Sydney Yacht Squadron indicate that if the broader lockdown restrictions are lifted as indicated, the club will be able to host our function at short notice in the usual dining room. Allowing for the 4 Square Metre rule, 65 attendees (members and partners) can be accommodated. The Club has confirmed the requirement for all attendees to be fully vaccinated.
While there is still considerable uncertainty, the committee has decided to proceed with the lunch, if at all possible. Obviously, the timeframe is tight and arrangements could go 'pear shaped' if the health orders are not lifted as expected or if unforeseen restrictions are introduced at the last minute. To cater for this uncertainty, we are asking members to advise whether they (and their spouses/partner/friends) will attend the lunch if it goes ahead as planned. Members are requested to advise their intentions as soon as possible and by 5 October at the latest. Once we have confirmed there is sufficient interest to proceed, we will be able to move quickly once the restrictions situation is clarified. At that point, we will ask members to finalise payment which has been set at $100/ head all inclusive.
Attendance is strongly encouraged. The Sydney Annual lunch is a significant event on the Association's calendar and even more so this year when there have been so few opportunities for members to socialise. Cost is $100.00 per head for members and guests. This includes a three course lunch (commencing at 1.00pm) with complementary wines, beer or soft drinks served from 12.30pm. Dress code for gentlemen is lounge suit or jacket and tie or service equivalent (medals are not required). .
The Royal Sydney Yacht Squadron is located at 33 Peel Street, Kirribilli. Onsite parking is available. The RSYS is a short walk from Milsons Point station and accessible by boat.
Please email the Event Coordinator, Simon Glastonbury at ([email protected]) no later than 5 October to confirm your intention to attend.